If you love chocolate and also love animals – don't worry. There's absolutely no need to choose between your compassion and your cravings! Delicious, affordable vegan chocolate is easy to come by and we've done the hard work – cough – of reviewing and tasting some of the best options around, so you don't have to.
Here are some of our top picks:
Mix with warm soya or almond milk for an intense hot chocolate. Top with vegan whipped cream and vegan marshmallows (yes, they do exist!), or for a more grown-up version, add a cheeky splash of rum.
Find it: Waitrose, Tesco, Sainsbury's, Morrisons, Co-operative Food and Holland & Barrett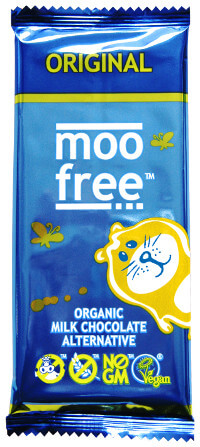 If it's milk chocolate you're craving, this dairy-free rice-milk bar will definitely hit the spot.
Find it: Waitrose, Holland & Barrett, Whole Foods and many independent retailers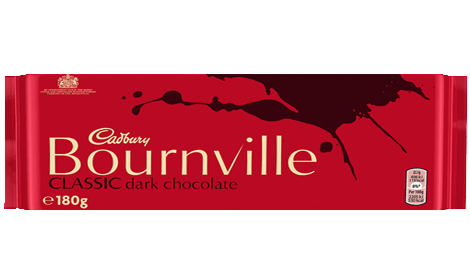 This iconic dark chocolate was launched over 100 years ago – and is now made using a milk-free recipe!
Find it: Most supermarkets and cornershops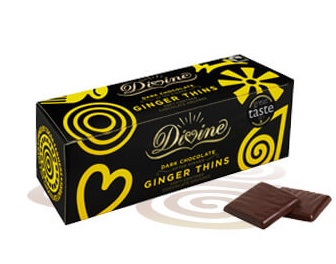 Vegan and fair trade? Chocolate doesn't get much more virtuous than this. Luckily, these thins still taste suitably wicked.
Find it: Sainsbury's, Waitrose, Oxfam and independent shops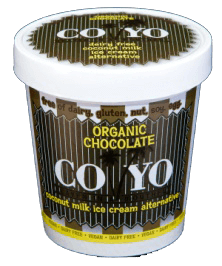 Don't be fooled by the fact that this 'ice cream' is made from coconut milk and is actually kind of healthy. It still delivers an intense chocolate hit that you won't forget in a hurry!
Find it: Ocado, Waitrose, Tesco and independent health food stores.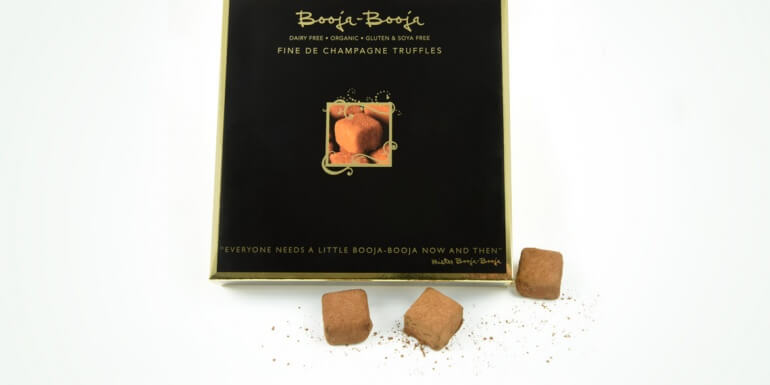 Dairy-free, gluten-free and organic, these truly tasty truffles are a go-to gift for any vegan gourmets in your life.
Find it: Waitrose, Debenhams and many delicatessens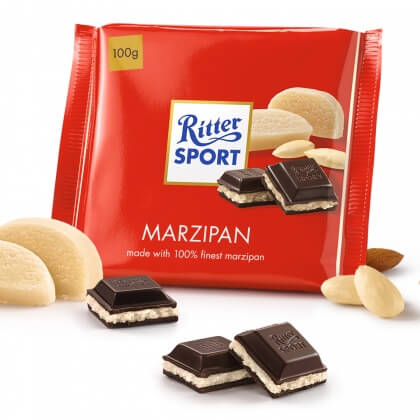 WARNING: For anyone with a serious sweet tooth, restraining yourself from eating the whole bar in one sitting can be tricky.
Find it: newsagents and supermarkets nationwide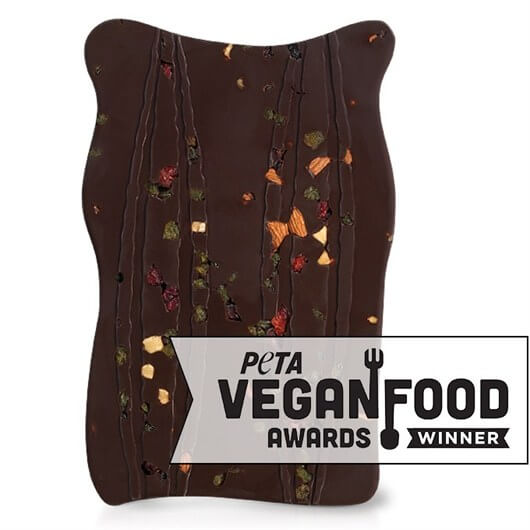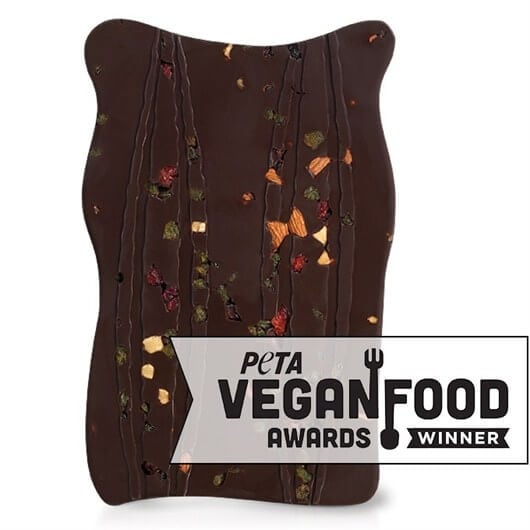 This is just a piece of massive, delicious dark chocolate abundantly filled with raisins, cranberries, almonds and hazelnuts. Yes, we love it so much we even gave it an award.
Find it: branches of Hotel Chocolat across the country or online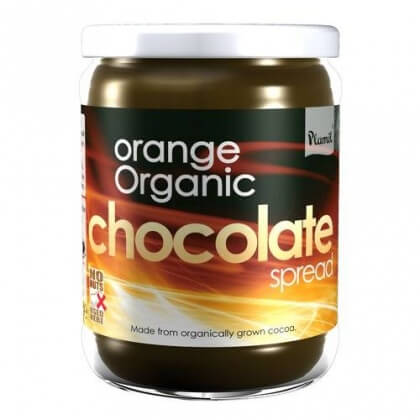 Forget Nutella! This scrumptious vegan version will satisfy all your toast-based chocolate needs.
Find it: Holland & Barrett, Waitrose, online and in independent health-food stores.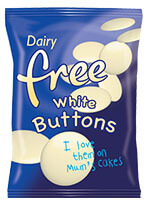 Cheap, nostalgic, child-friendly – and cruelty-free, of course! (Many supermarkets also sell own-brand chocolate buttons that are vegan; look in the free-from section).
Find it: Tesco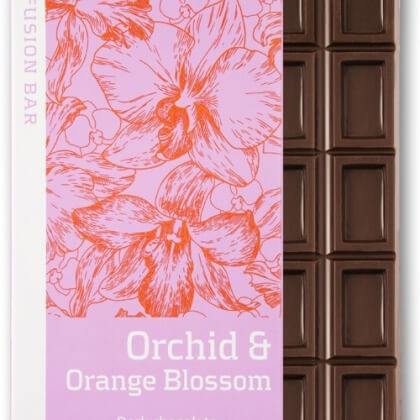 Coming in at the luxury end of the market, this delectable bar is perfect for chocolate lovers who are looking to experience exciting new flavours.
Find it: online or at London branches of Artisan du Chocolat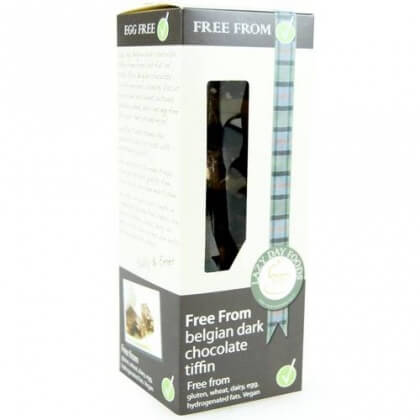 Rich chocolate combined with crunchy biscuit. This little box makes a great gift to take round to someone's house – that is, if you can bring yourself to share.
Find it: Holland & Barrett, Waitrose, Morrisons, the Co-Operative and online.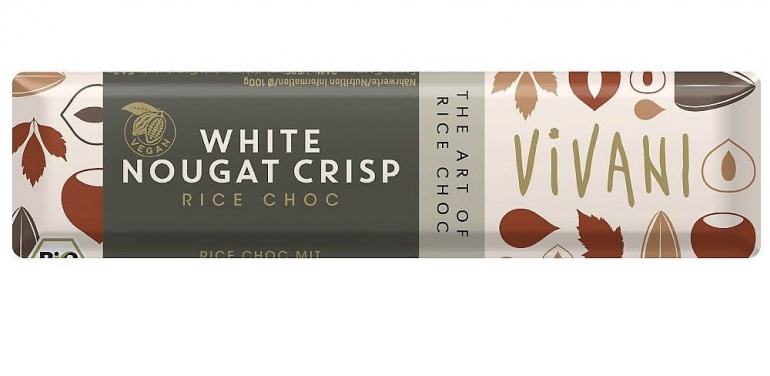 Quite simply some of the yummiest white chocolate we've ever tasted.
Find it: Track it down at Wholefoods, online or at one of these independent retailers (trust us, it's worth it).
---
Enjoy! Chocolate is also an excellent way to bribe persuade your friends to sample a cruelty-free lifestyle, so get out there and spread the vegan love!